G e n e r a l    C o l l e c t i o n
Contributions to the General Collection at Christ the King are used to offset costs associated with day-to-day parish operations and programs. Additionally,  your contributions benefit our sacramental preparation services, liturgical ministry, religious education programs, pre K-8 Catholic School and Cancer Shrine ministries.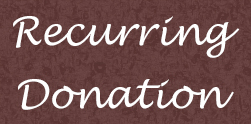 Parish members are encouraged to set up a secure account to manage their financial gifts. Please know that you have complete control over your contribution amount, frequency and source of payments.
Thank you for your investment in and continued support of Christ the King.
If you have any further questions or would like any additional help please call Pam Reid:
PHONE: (480) 844-4460
EMAIL: preid@ctk-catholic.org