At Christ the King, we encourage our parishioners to live a life of gratitude and discipleship. Your gift of treasure should fully express your gratitude to God for all that you have received.
Disciples work to recognize God as the origin of life, the giver of freedom, the source of all they have and are and will be. They are grateful for what they have received.
The Lord's are the earth and its fullness; the world and those who dwell in it" (Ps 24:1).
For the General Collection and Harmony and Beauty, you are able to share your treasure in a variety of ways at Christ the King:
Parish envelopes
Text-to-Give (BRAND NEW!)

Text to 480-571-1284
Enter the amount of your donation
Press send
Dropping off your tithing envelopes?
(Please refresh the web browser if the picture does not show.)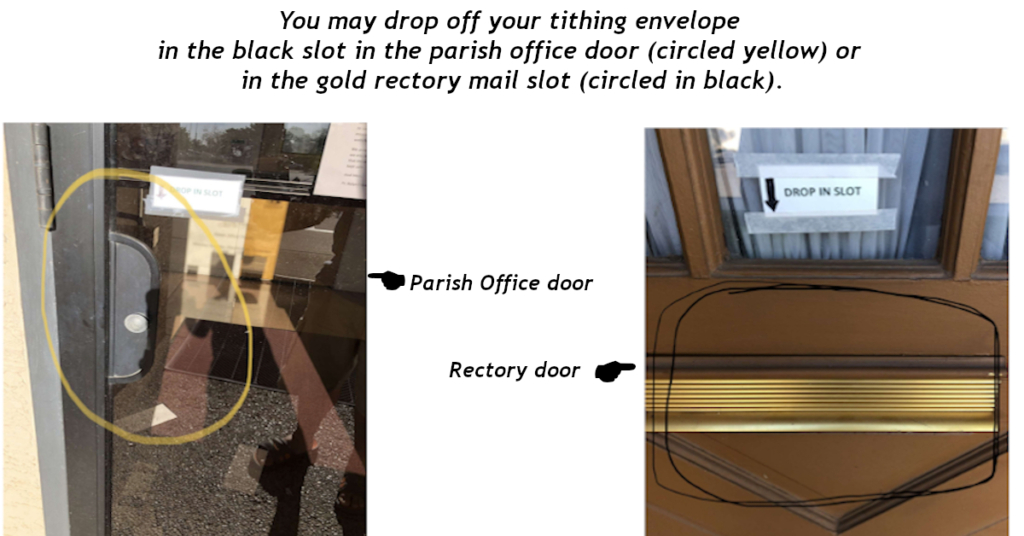 To leave a lasting legacy you can support one of our Endowment Funds. These strengthen our Catholic community and create a permanent source of income that will ensure the continuation of our ministries into the future. You may wish to make a gift in your honor or in memory of another person. Christ the King, in partnership with the Catholic Community Foundation (CCF), can help you make that gift.
Harmony & Beauty Church Remodel Project: Providing a worship space which glorifies God! Please take this opportunity to financial support this project, gifting God, our community and future generations.
Thank you for your financial support and remember, God will never be outdone in generosity.