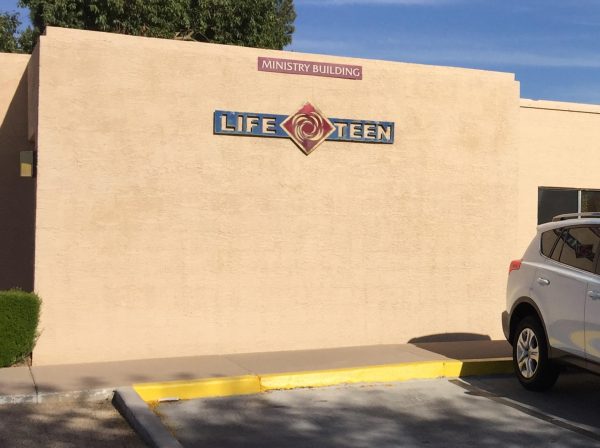 Life Teen is an international Catholic movement that serves the Church by providing resources and faith experiences that help lead teens closer to Christ. At our parish, the priests, youth minister, and CORE Team of adults, build an environment where teens feel loved, accepted, and compelled. Through the Mass and Life Nights, high school teens learn more about their Catholic faith and grow to love the Sacraments, the Word, and the Liturgy.
Life Teen is open to all students in grades 9-12.  
Visit our website for more info and events: www.CTKLTMesa.org
Facilitator of  Jr. High and High School Youth Ministry:  Deepa Kingry
  480-844-4476 or email dkingry@ctk-catholic.org
Edge is open to all students in grades 6-8.  Through dynamic catechesis and small group mentoring, we lead our teens into a deeper relationship with Christ and His Church.  As with Life Teen,  EDGE is also Eucharist-centered.  For more information and our Edge calendar, please check our website for more information.