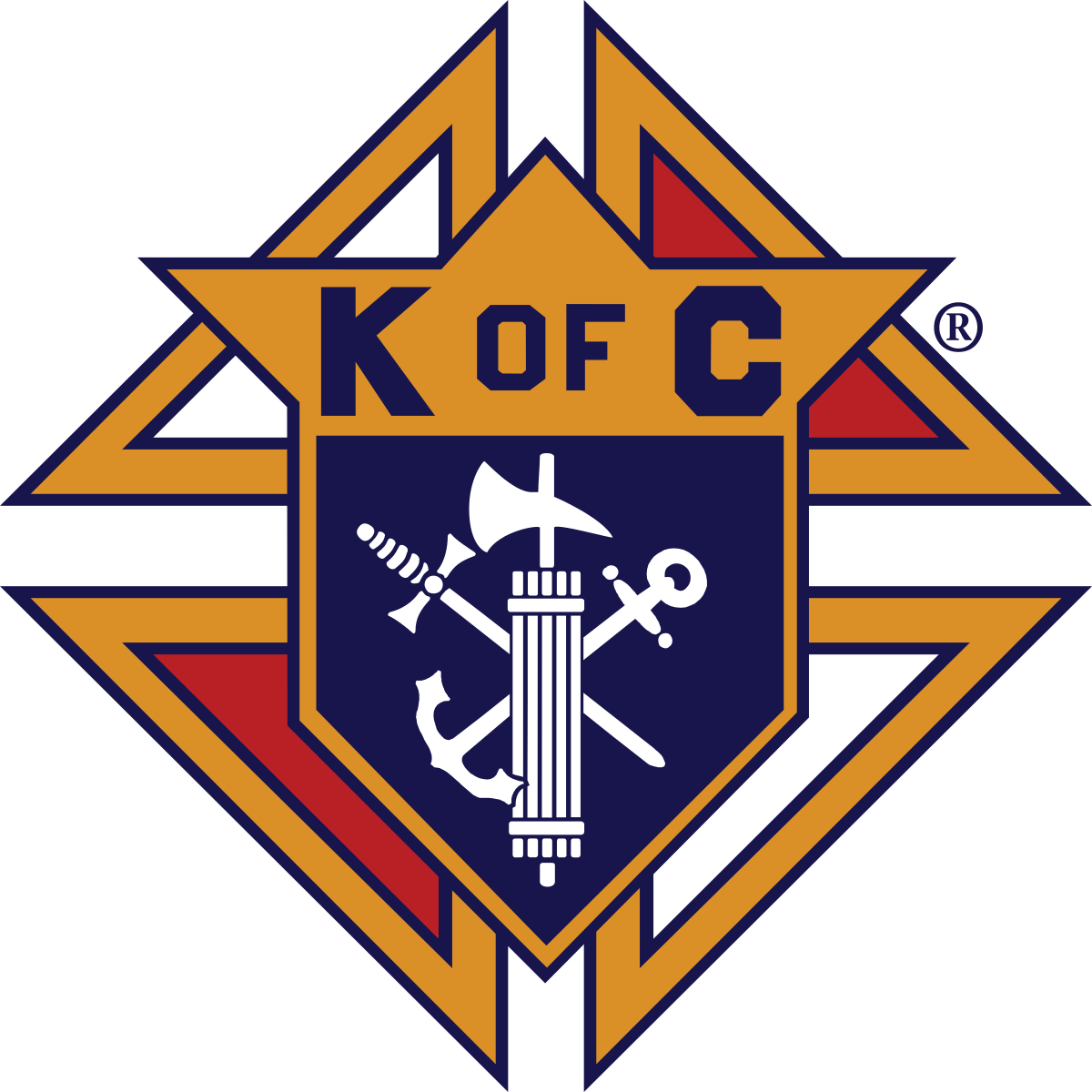 The Knights of Columbus is the world's largest Catholic fraternal service organization.  Founded by the Venerable Father Michael J. McGivney in New Haven, Connecticut, in 1882.  It was named in honor of the mariner Christopher Columbus, the one whose hand brought the Holy Faith to the New World.  Originally serving as a mutual benefit society to low-income immigrant Catholics, it developed into a fraternal benefit society dedicated to providing charitable services, promoting Catholic education and actively defending Catholicism in various nations.  It has made its members better husbands, fathers, sons and citizens.
Christ The King Council 3419
The Mesa Knights of Columbus Council 3419 was chartered with 68 members on May 9, 1951.  In March 1958, a Council motion was passed to identify a new Council location in town.  In December of the same year, the Council started serious discussion on the purchase of land located at 1616 E. Broadway in Mesa.
The Council voted on June 9, 1964 to change the name of the Council to Infant Jesus of Prague.  A statue, which remains in the building to this day, was dedicated and blessed by the State Chaplain, Father Barnabus.  On November 9, 1993, the Council voted unanimously to change the Council name to Christ The King Council 3419, to better identify and unite with Christ The King Parish.
Since the inception of Council 3419, the member Knights and families have been very active in Christ The King Parish, providing ushers, extraordinary ministers, lecturers and donating countless volunteer hours in support of the parish fall fiesta, lenten fish frys, religious programs and repair and upkeep of the church facilities.
Membership in the Knights of Columbus is open to practical Catholic men in union with the Holy See, who are at least 18 years old.  A practical Catholic is one who lives up to the Commandments of God and the precepts of the Church.  Application forms are available from any member of the Knights of Columbus.  You can visit our website for more information on our Council or contact information for our current Officers or Directors.